Your Cheeky Monkey Burp Cloth Sets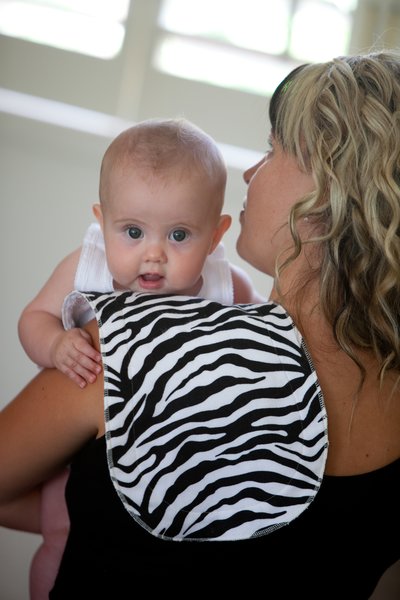 Burp Cloths are such an essential for a newborn baby. Easy to use, easy to wash, and they look fantastic! Our Burper Sets contain 2 burp cloths (one patterned + one co-ordinating plain).


Why are our burp cloths best-sellers??
* All natural 100% cotton fabric design - Super soft flannelette one side with a toweling back - Our design results in a fantastically thick & absorbent Burp Cloth.
* Each Burp Cloth is both stitched and serged for long wearing properties.
* Shaped to fit perfectly over your shoulder - no more ugly bulky towels or cloth nappies.
* So much more stylish to use than a cloth nappy or towel! Great for funky Dads too!
* Compact to fold up to keep one in your handbag, nappy bag, nappy wallet, the car, and where ever else you may need one.
* Use right through baby's first year - great for teething periods to wipe up dribble and other little messes.
* Fabulous range of fabric prints.
* Unique handmade item not mass or commercially produced.
Size: Approx. 49 x 21 cm

Our BURP CLOTHS have been reviewed by femail.com.au - here is what they have to say about them:
"Cleverly designed to fit snuggly over the shoulder, Your Cheeky Monkey Burp Cloth Sets are the ideal solution for those little messes. Convenient and not bulking so easily portable to fit into your lifestyle. Great range of fun designs"

Available fabric designs are shown in images to the left, use menu to select your choices.
*Our signature zebra print fabric is now replaced by a narrower Tiger stripe*