What I Wish I Knew Before I Became a Mother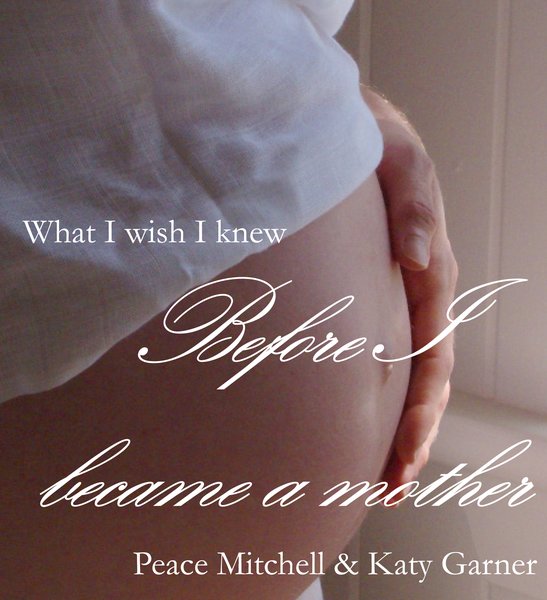 What I wish i knew before I became a Mother is a beautiful uplifting book perfect for an expecting or new Mother.
Once you become a mother nothing is ever quite the same again, your life changes in a million new and unexpected ways, you discover love like you have never known before and also find that yes you can actually survive on just 3 hours sleep. As new mothers Peace and Katy found the reality of life as a mother completely different to what they had previously imagined. Unprepared for the adjustment from full time careergirls to the role of round the clock motherhood they struggled with the challenges of motherhood such as isolation, a changing identity, sleep deprivation, loss of independence, conflicting advice, self doubt and breastfeeding issues.

After speaking to many other women with children of all ages they found they were not alone and that these challenges were common experiences for new mothers in contemporary Australian society.

"The original idea for this book came from the realisation that becoming a mother is not simply about giving birth and waiting for your maternal instincts to kick in. The skills necessary for motherhood are learnt. Times have changed and for many mothers the first time they hold a newborn is when their own baby is born, our society has lost many of the skills which were traditionally learnt incidentally as part of everyday life in a large close-knit family. Our goal was to create a book to encourage, support and empower mothers and help make their journey a little easier."

What I wish a knew before I became a Mother is that book. Written for new and expectant mothers the book, addresses topics such as pregnancy, preparing for birth, coping with post natal depression, encouraging communication with your partner, breastfeeding, ensuring you have a strong support network and knowing when to ask for help in a positive and uplifting way. This book aims to help new mothers adjust to the demands of life with a newborn and reminds women to value themselves and their own needs too.

Featuring beautiful photography and practical advice this book is the perfect gift for new and expectant mothers!