Little Num Nums Taggie Comforter - Spike the Dinosaur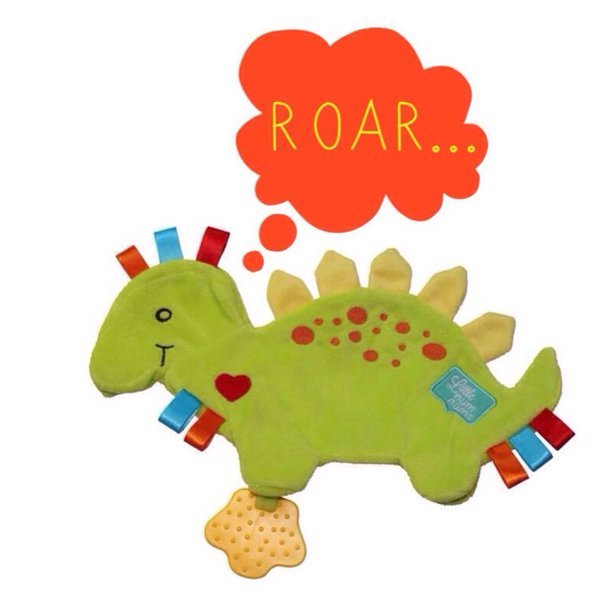 Little Num Nums Taggie Comforters are a super cute, soft, safe, and luxurious comforter. This style a very groovy dinosaur all little boys will adore!
Someone to cuddle and go with your child on all of their grand adventures, as well as being a special friend when they need comforting.

Size - 35cm x 32cm
Made from all new materials
Machine Washable
Teething Tab and Silk Tags
Complies with AUST/NZ/EU safety standards
Suitable from Birth, we advise following SIDS guidelines at all times.
100% Velboa - Super soft and cuddly to touch