Sophie the Giraffe Soft Ball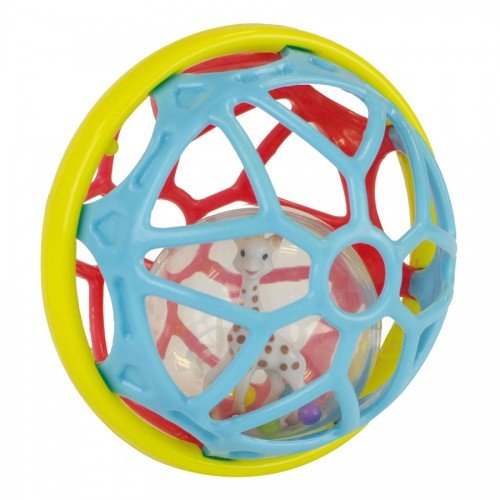 Sophie the Giraffe Soft Play ball for babies and toddlers.
Made of soft matter, babies will have fun handling, throwing, rolling, crawling to the ball and even seeing it bouncing, while developing their speaking function.
Easy to grasp, even for the smallest hands.
Amazingly, Sophie the Giraffe can be seen swirling in the ball's centre, and coloured marbles can be heard bumping into each other.
Your Cheeky Monkey rating for this toy - 5*