Sophie the Giraffe Musical Phone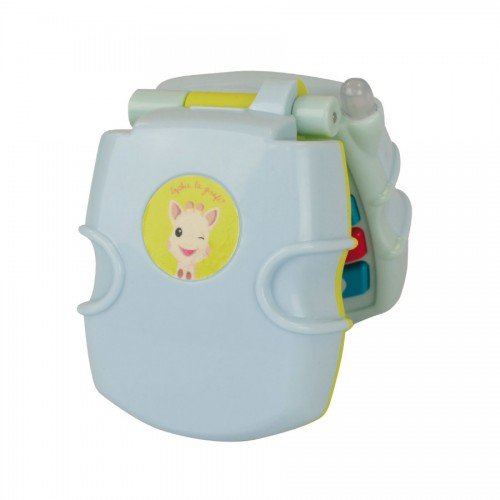 Fun for babies to imitate adults, and play with a phone that has the image of Sophie the Giraffe.
Babies and toddlers will discover:
Bright colours to attract babies sight.
A clasp to open and close that shows images of Josephine the Mouse, Gabin the Bear and Sophie the Giraffe.
To understand the cause-and-effect link.
5 different melodies to activate by pushing the big button and sounds to trigger by squeezing the numbered keys.