Save Our Sleep Comforter - Bizzie Bunny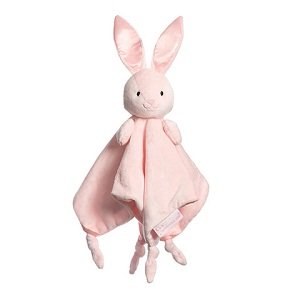 This silky, soft, Tizzie Hall designed comforter has satin ears and trims on it's knotted feet. Made of solid plush on one side and softer silkier plush on the other, each comforter has a character head in the centre. Lovable and cuddly, the Save Our Sleep ® Comforter will keep your baby company while he in falling asleep or resettling. This comforter will provide security and is sure to be a cherished sleep time friend.

Safe for newborns
Machine washable
Tumble dry low
12x12 inches
If found label to find her way home

This new edition of Bizzie Bunny, the material is more breathable and better for allergy sufferers, and the ears now stand up and don't bend down.