Newborn Baby Mystery Pack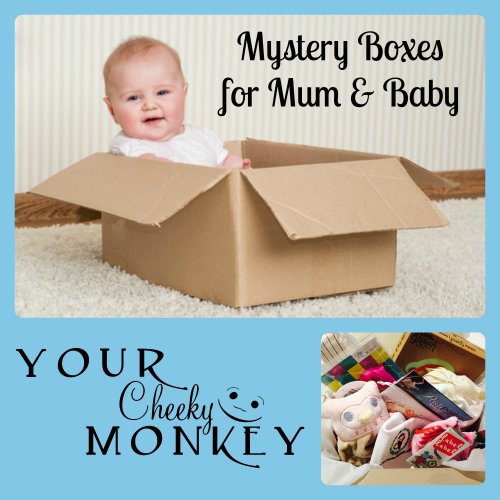 Would you like to try a fabulous selection of our gorgeous baby products? We pack beautiful quality mum & baby products into every one of our Mystery Packs, and each mystery selection receives something from the 'Sophie the Giraffe' range! To get your best selection, let us know if you are pregnant, or the age of your baby, or if this is a gift. We can also cater for premature babies, Dads, twins, or any Bubs up to age 1, just let us know details in box above.
$50, $100, & $150 options available, all with free post, and up to double the RRP of products in each pack.
Love online baby shopping? Love mystery shopping for baby? Love baby value packs? Then you will love our Mystery Packs! Fabulous if you are expecting, have just had a Baby, or would like a gift for a friend or relative (we can send these packs direct to gift recipients gift wrapped with a card). Available in girl, boy, or neutral styles. If this is a gift please leave your message details in comments box.

**Mystery Boxes are sold as a pack and as such separate items are not able to be returned or exchanged. Any discount coupons or other special offers are not able to be used for the Mystery Box due to its already heavily discounted price. Images are for illustration purposes only. We may gift wrap the contents or put them in a box depending on items included (FREE gift wrapping and card is included in the price of Mystery Boxes if required).