Midwife Wisdom, Mother Love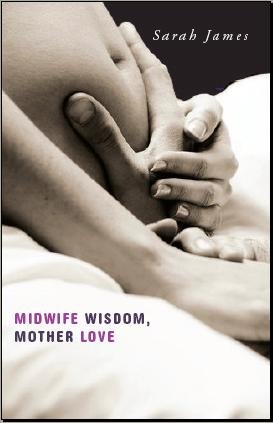 "Midwife Wisdom, Mother Love" by Sarah James.
An authoritative, candid and often fun account of childbirth - from pregnancy through to labour (and what to expect afterwards), which unlocks the mystery surrounding birth and provides answers for the most concerned parent-to-be.
Midwife Wisdom, Mother Love is a very easy to read, logical and informative yet friendly and intensely personal guide to pregnancy and delivery from an experienced midwife and mother of four. Sarah James offers oodles of common sense, practical tips and useful insights in a simple, down-to-earth style. She doesn't hold back from sharing the honest truth about her own four pregnancies and deliveries — not just the highs, but also the lows. This balanced approach is at once comforting and credible.
After her first delivery, she whispers to her partner, 'He's so beautiful, we'll have to have another one,' but then takes a year to get over the disappointment and 'emotional mess' of not having had the 'natural birth' she had expected. After her second blissfully 'orgasmic' birth, she says, 'You know we will have to have another one. That was too fantastic not to do again.' After her third, when she says, 'I don't want to have anymore. I don't ever want to do that again,' my heart went out to her. I thought, 'This woman tells the truth.' Despite her husband's vasectomy, eighteen months later she realises she is pregnant again.
Approx. 200 pages.