Little Num Nums Teether - Hot Pink Birdy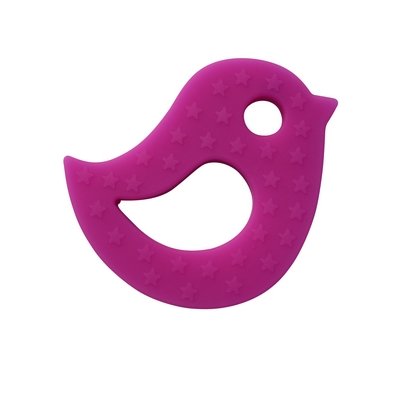 Little Num Nums are Teethers that are safe and entertaining for your baby.

Made of silicone, a safe durable and environmentally friendly material that is 100% FDA approved, they are BPA, Phthalate, Lead and PVC Free making them an all-natural safe teething toy for your little one. Extra soft on tender Gums!

The food grade silicone is soft, safe and non-toxic for baby to teeth and chew as well as being lightweight, fun colourful shapes, and easy to grasp for tiny hands.

Little num nums are easily cleaned in the dishwasher or in warm soapy water.

Certification: Little Num Nums are certified to Australian and European standards and are suitable from birth. Please regularly check products for any irregularities.
Presented in a clear hang bag.