Large Tulip Bead Necklace - Black/Grey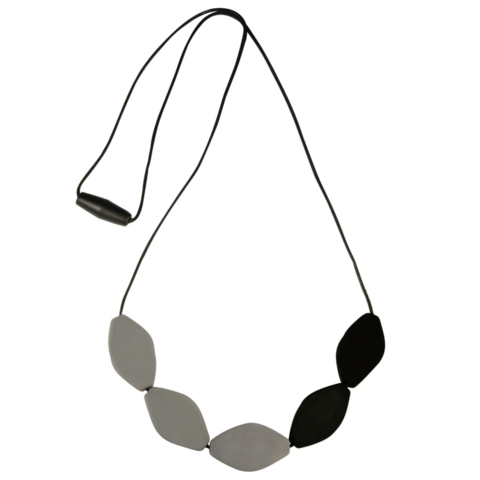 Now you can wear jewellery around your baby! MummaBubba Jewellery offers the ideal combination of form and function, so mum can sit back and relax in the latest fashion accessories with the peace of mind that they are providing safe, much needed relief to tender little gums. Most Mums continue wearing these pieces long after Bub stops teething. Please note these are not to be given to baby as a teething toy, they are only designed to be worn by Mum while Bub plays with them.

FDA approved silicone
BPA, PVC, cadmium and lead FREE
Necklaces come with a breakaway clasp so snagging cannot occur.
The jewellery is easily cleaned in warm soapy water.
PLEASE REMEMBER OUR NECKLACES ARE FOR ADULTS TO WEAR AND FOR BUBS TO CHEW AND SUCK ON UNDER SUPERVISION. DONT LEAVE THEM WITH CHILDREN UNDER 3 UNSUPERVISED. THIS IS NOT A TOY
Actual colors may vary due to individual computer screen interpretation