Kitchen Hand Towels - Flowers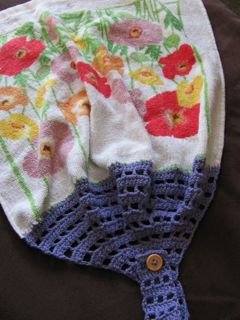 Kitchen hand towel in a gorgeous floral print, with a purple crochet topper and a button to attach to a handy spot. Handmade right here at Your Cheeky Monkey HQ.

These are just perfect when you have young children, they can dry their hands easily without the tea-towel always falling to the floor.

Fantastic for a special Mothers Day, Christmas or Birthday gift for a Mum, Aunt or Grandmother.