Hand Knitted Finger Puppets - Assorted Pack of 10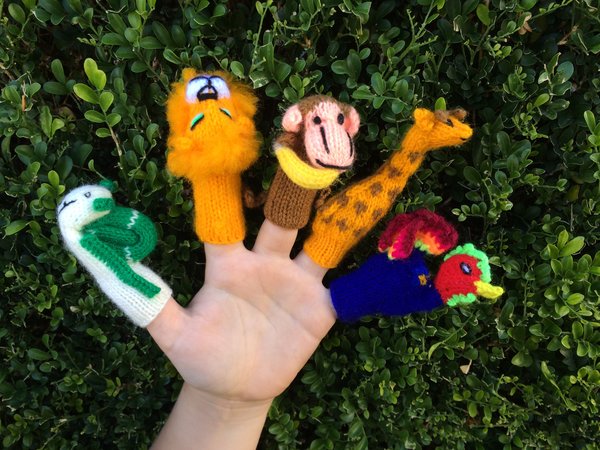 Beautifully detailed hand made Finger Puppets, knitted by skillful Andean women. We proudly stock these as a Fair Trade item supporting traditional communities in Peru. Finger Puppets are made for children aged 3 and above for imaginary play and learning.
Material: Acrylic wool. Size: Varies from 7 cm to 12 cm depending on the type of puppet (2.75" to 5"). Easy to care for - Handwash gently, squeeze gently and dry flat on a sunny day. Animals and people. Images examples of puppets you may receive in the pack (however it is a random assortment and could include some or none of the puppets pictured).

Bulk pack of 10 randomly assorted handmade finger puppets!