Fun Funky Kids Washcloths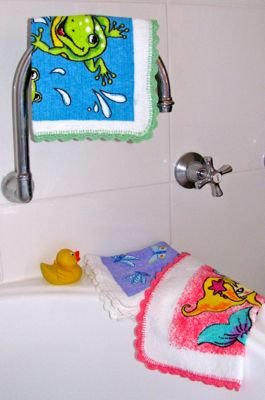 Make any child happy with their very own special washer for the bath or shower - these are fun printed Kids Facecloths with a cute hand crocheted edge. These wash again and again and are very durable.
Great for baby too, these are not too thick and bulky which means they are easy to use for a tiny Bub.

Please choose boy or girl style. Feel free to email me for prints currently available. Images examples of prints available. Otherwise random selection sent.

Sold individually ~ For orders of multiple facecloths, please allow a couple of days to post as these are handmade to order. Thank you!