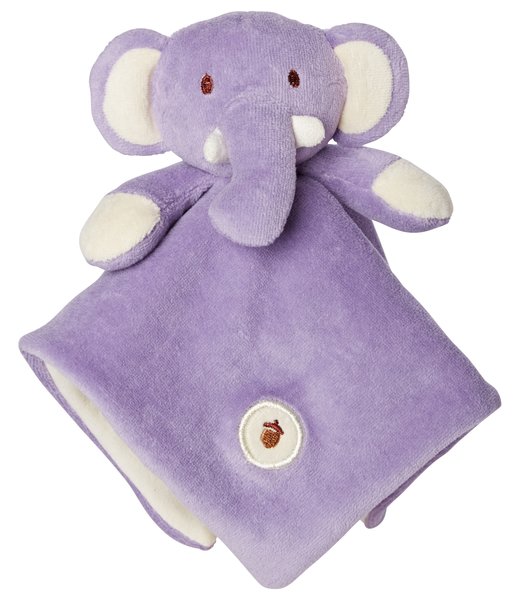 Elephant Lovie Blanket from My Natural.
Made from organic cotton these whimsical blankie toys are a great "lovie" by day and a soft comfort at night. Your child will take these cute characters with easy to grab arms everywhere they go.
Made from hypoallergenic organic cotton velour and low-impact eco dyes, and machine washable in case your child's precious comforter gets dirty!
Packaged on a backboard made from recycled materials and soy ink.
Approx 34cm diagonally.
Elephant is mauve with cream.