Cuski Swandoodle Muslin - Butterfly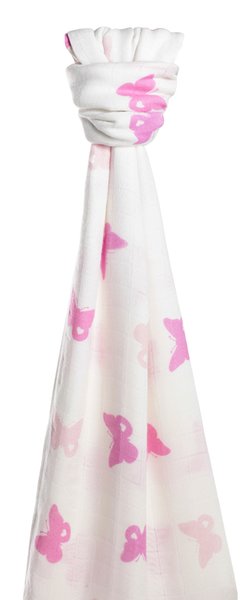 Introducing The Great Swandoodle – the largest Multi-Use luxury bamboo muslin for Mama & Baby available! This is the Creme De La Creme of all muslins.

*Exciting News: Using the Great Swandoodles & Mini Swandoodles has reduced flair ups with children/babies who have allergies/asthma/eczema.

Made from 100% bamboo rayon which is ultra soft and breathable, The Great Swandoodle has a wide range of uses:
Baby Swaddle
A must-have for car, train or air journeys as light cover
Light enough to fit in hand luggage for use as a cover while travelling
Poolside or beach throw
Sun shade
Sarong
Shawl
Modesty cover while nursing
Bed throw
And is perfect for daytime snuggle while you're chilling…!

Size: 55 inches x 55 inches ~ 140 cm x 140 cm
Wash at 30 degrees in the washing machine

Bamboo rayon has anti-bacterial qualities which makes it perfect for baby and temperature regulating properties, it will keep you warm in the cold and cool in the heat! Beneficial to sensitive skin.

Butterfly is a gorgeous butterfly print in dark and light pinks.