Cuski Swandoodle Muslin - Amore Rose Stripe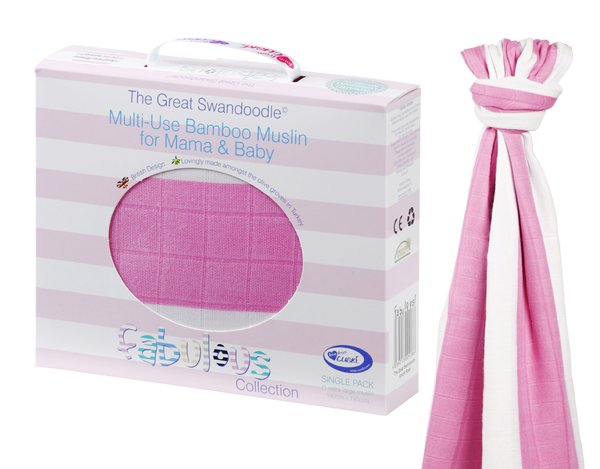 Cuski Bamboo Muslin Great Swandoodles! This design in a beautiful Rose Pink Stripe.

Made from 100% bamboo rayon which is ultra soft and breathable, you will find it to be the softest muslin of any brand.

The Great Swandoodle has a wide range of uses for both Mum and Baby:

Baby Swaddle
A must-have for car, train or air journeys as light cover
Light enough to fit in hand luggage for use as a cover while travelling
Poolside or beach throw
Sun shade
Sarong
Shawl
Modesty cover while nursing
Bed throw
And is perfect for daytime snuggle while you're chilling…!

Size information: 140 cm x 140 cm (Single Pack)

Washing instructions: Wash at 30 degrees in the washing machine

Fabric: Bamboo rayon has anti-bacterial qualities which makes it perfect for baby and temperature regulating properties, it will keep baby warm in the cold and cool in the heat.