Cuski Essentials Bamboo Mini Muslin Cloths - 7 Pack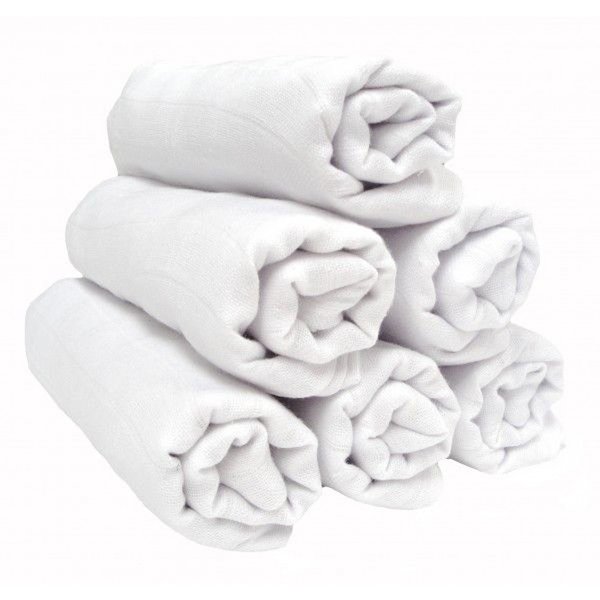 New Cuski Essentials Range. An essential pack of seven light weight bamboo muslins.
These beautiful little cloths can be used for all sorts of things. Face washer, comforters or burp cloths to name just a few.
The super soft bamboo fibre muslin is perfect for snuggling up to or washing even the most sensitive skin.
These make a lovely baby shower gift as they are both practical and special. They co-ordinate beautifully with other Cuski products!
Anti-bacterial properties, these cloths are breathable and very soft.
Features:
Pack of 7 soft white bamboo muslins
Very light weight and breathable
Anti-bacterial
One for every day!
Size 60 cm x 60 cm each
100% bamboo fibre, wash at 30 deg only.
Supplied in a funky white pouch with neon cord, each muslin carries the Cuski neon brand label.
Uses: Shoulder burping covers, bib, wipe it all ups! Changing mat, nappy, comforter, breast feeding cover, head protection, the uses are endless!
Wash only on 30 or below, line dry or cool tumble.

Size: 60cm x 60cm

Fabric: Made from 100% natural breathable ultra soft bamboo fibre muslin.
Ethically made in Turkey where the sun shines most of the time, and people eat lots of lovely olives! Also used within the NHS.