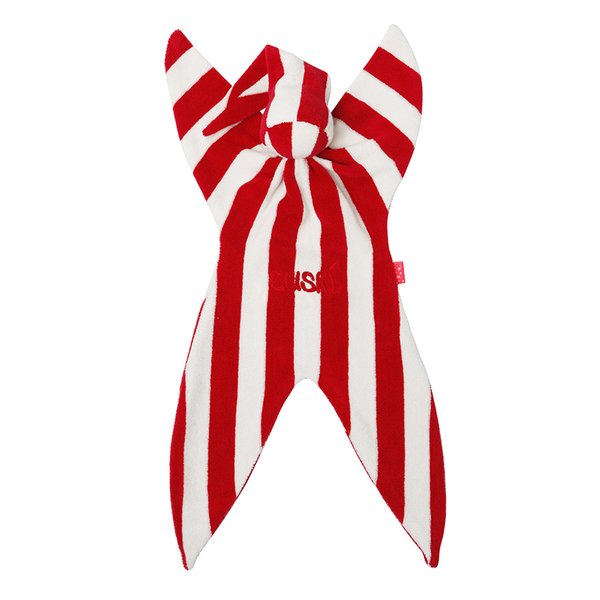 Introducing Benji Cuski - Made from organic cotton in red and white stripes!
Research has shown that babies with comforters are much happier and more secure as they progress through certain milestones in their lives. Babies at about nine months old often become very clingy to mum as they realize they are individuals and not part of their mothers. A comforter seems to help with this transition.

* Safety Awareness : Please note all babies need monitoring, and especially with items of clothing, muslin squares, toys, comforters, cuddlies & bed linen. Some parents prefer to tie knots in the legs and arms of Cuskis or attach to stroller or cot with babies who are ultra active while sleeping. All Cuski products are fully tested, and used in UK hospitals. In Australia we recommend you follow the SIDS guidelines.

** Please note, Cuski is a comforter, NOT a teether. If your child decides to chew or suck on the fabric, it will damage/wear. We cannot be held responsible for damage that has occurred to Cuski through chewing or sucking the fabric. Constant chewing and sucking to any fabric/ garment/ soft toy will go into holes/ damage/ fray.
Makeup: 100% organic cotton