Cloth Breastpads - Posh Pads Tweeters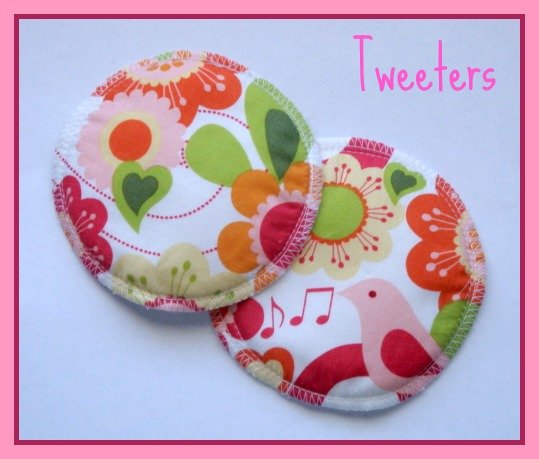 Our "Tweeters" are made with a bottom layer of soft organic flannel, layers of natural antibacterial bamboo and organic cotton fabric, and a top designer layer in "Tweeters"

POSH Pads uses bamboo fabric because it is one of a few fibers that are naturally antibacterial. No sprays or chemicals are used, therefore reducing the chances of allergies or skin conditions. The thermal characteristics offer great breathing ability; keeping moisture away from the body. It is highly absorbent and deodorizing.

POSH Pads are ECO-Friendly, as they are a wash and wear pad. No more rough, plain-jane white disposables. These shout comfort and style! Just wash on gentle in cold and lay flat to dry.

Sold per single pack of 2 breast pads.