Chewable Pendant Necklace - Pink Swirl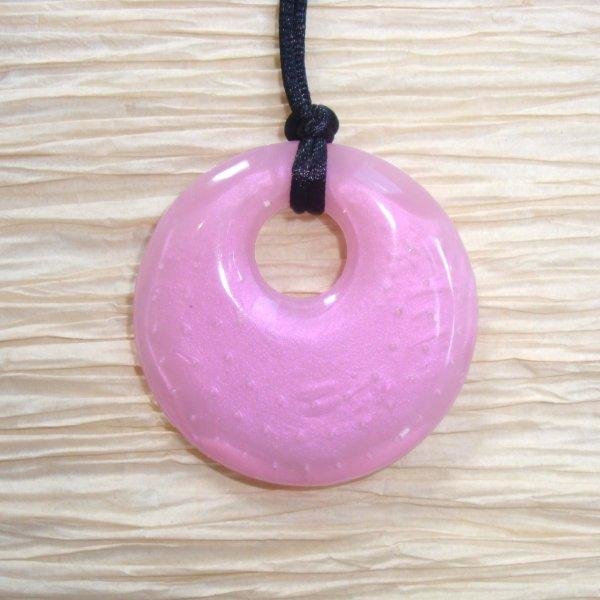 All babies love to grab and chew. When one becomes a mum, it doesn't mean that your days of jewellery-wearing are over! MummaBubba Teething Pendant is an answer for both mums and bubs. Now, mums can continue wearing necklaces without fearing that their babies will bite, break or gnaw on it. Babies can now safely bite and chew on mum's pendants!

MummaBubba Teething Pendants are made from hospital grade silicone that is free from BPA, PVC, cadmium and lead. There are discrete little bumps on one side, as teething babies love texture. The pendant comes with a breakaway clasp so snagging cannot occur. MummaBubba Teething jewellery is tested to AS NZ IOS 8124.1 2010 standard, which means it is perfectly safe for babies and children as well as looking great on Mums. The jewllery is easily cleaned with warm soapy water or even in the Dishwasher.

When a baby is teething they will gnaw and gum down on anything she or he can get their mouth around. The counter pressure from biting on something helps relieve the pressure from under the gums. This is where MummaBubba Teething Jewellery products are a perfect combination for mum and baby. No more sharing your precious Jewels......you can now share these functional jewels together.