Bunny Rug & Bib Set for a Premmie Baby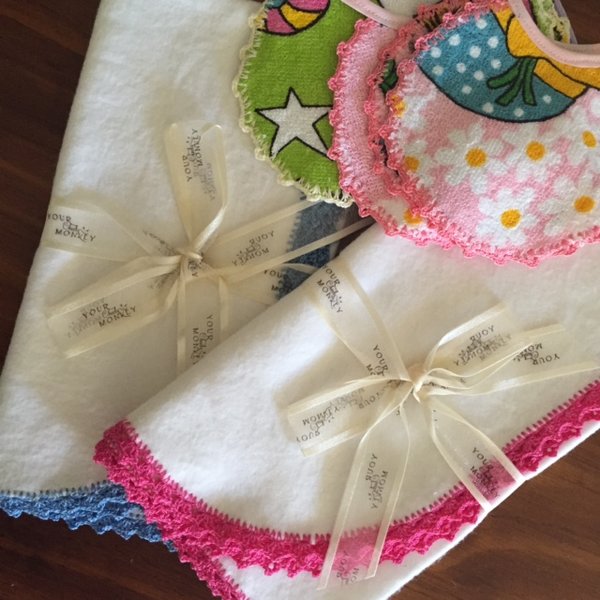 Handmade Set of 2 White Flannelette Bunny Rugs and 7 Bibs for a Premmie Baby. All items are hand crocheted around the edges.
Two little Bunny Rugs each measuring approx 50x50cm, one with pink crochet edging and one with blue crochet edging.
Seven tiny bibs have either pink or purple neck ties.
This set could also be used by a little girl as accessories for a doll.
A very special set all made by hand.