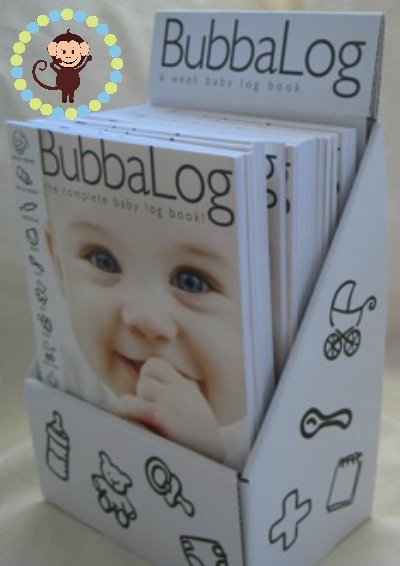 BubbaLog is THE must-have item for new parents! Described as a Baby Journal or Log Book, it is your key to keeping life organised with your new Bub.

Easily track and manage the day for you and your baby with this easy to use 6 week planner. For twins or multiple births, purchase one BubbaLog per baby.

Keep track of all your baby activity - feeding, sleeping, nappies, appointments, medications etc etc etc! There is even weekly sections to note down questions for your health care professionals, for your shopping lists, and more. Plus the Bubbalog is designed and printed in Australia, so all the information is relevant to Australian Mums and Dads. Then pop into your babies memory box as a lovely keepsake.

Convenient A5 size to pop into your handbag or nappy bag to take everywhere your baby goes! $1.50 postage per BubbaLog.
As recommended in "Up the Duff", by Kaz Cooke
** Bag not included, image is for illustration purposes only