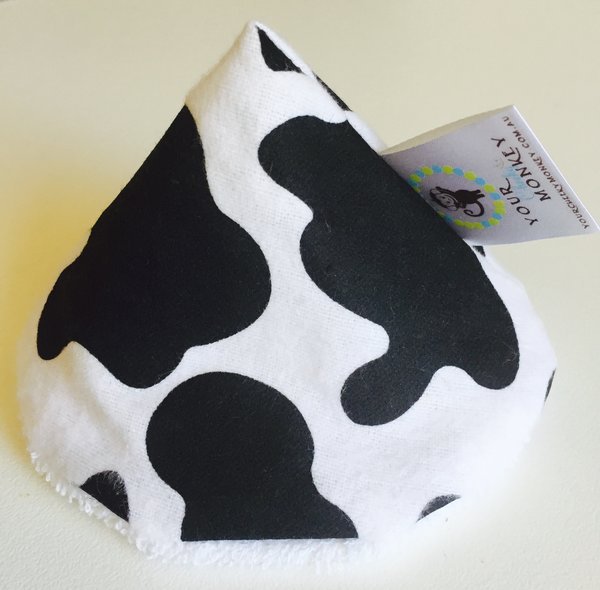 Eeeeek! No Mum likes that surprise wee shower from a new baby boy when changing his nappy!
Grab one of our handy 'Baby Boy Wee Stoppers' to pop over your baby boy's private parts during change time. If he does a wee, just pop in your wash or nappy bucket. Too easy!
Handmade, super soft 100% cotton (towelling one side and flannelette the other), easy to wash and dry.... you won't know what you did without it :) You can add a matching Burp Cloth too! Currently available in our very popular Cow Print fabric.
* This item is not a baby toy. Only intended for use on newborns to cover groin area.

** Image not to scale and uses a doll for illustration purposes only