Aden + Anais Baby Bath Wrap - Jungle Jam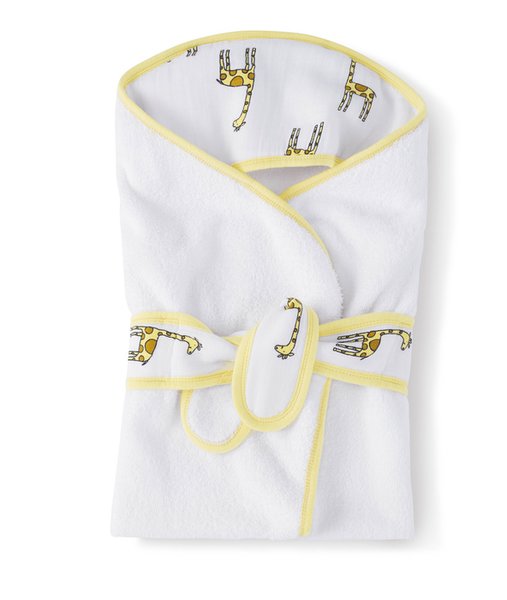 This plush terry baby bath wrap brings all of the comfy goodness of a swaddle to bath time. The patented design ensures your infant is cozy with a bottom flap to tuck in tiny toes and a tie to make your little one feel secure. Its cotton muslin hood is a bit shorter than average hooded towels, so it will sit snug on a newborn's head without slipping down over the face.
Bathing an infant seems easy enough in theory, but, like many of the tasks we need to tackle during the first few months of parenthood, bath time may not go as smoothly as anticipated. Often a baby is as happy as a clam while in the tub, soothed by the warm water, but the minute you lift the little one out into the cold air, the zen vibe can drain from the room as quickly as the bathwater.
One pre-washed terry towel wrap with 100% cotton muslin hood.